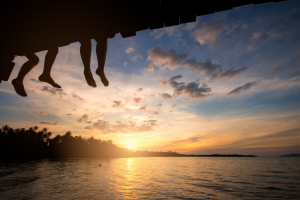 Christmas is a time for reflection, for family and for gratitude. Gratitude is a great word. In its essence it means the quality of being thankful; readiness to show appreciation for and to return kindness. In the middle of the word is attitude and to me that is its essence, having a heart attitude to give gratitude to those special people in our lives. William Arthur Ward said; " Feeling gratitude and not expressing it is like wrapping a present and not giving it."
On that note, all of us at Alman Partners True Wealth want to express to you, our valued clients and friends, our gratitude for allowing us to play such an important role in your lives.
We also want to thank all of our clients and team who supported our Christmas fundraising efforts for Drought Angles. In total, we have transferred over $2,000 to help our struggling farmers. Congratulations to Gavan who won the swag donated by Paul Shepherd, and Tony who won the $200 Cannard Hat gift voucher donated by Chris Cannard.
For those who would like to do a little reading over the break, the link here has some great articles collated by Jim Parker our guest journalist.
We wish you all a very Merry Christmas and look forward to seeing you in our new offices from the 6th January 2020. Until then we will be savouring our last days in the magnificent Customs House.

Print Blog