The team at Alman Partners hold very strong values which translate into the culture of our firm. One of these values is to give back to the community in a significant and lasting way.
In 2003, Alman Partners' founder Scott Alman, had the vision to create a community-owned foundation with the aim to continually grow a base of investment funds that would provide a permanent and growing source of funding to those in need in our community. So, the Mackay Community Foundation was born. The Mission Statement – 'Give Where You Live.'​ As of 31st January 2022, the Mackay Community Foundation holds $3 million in the corpus with all income distributed to specific areas of need in our community.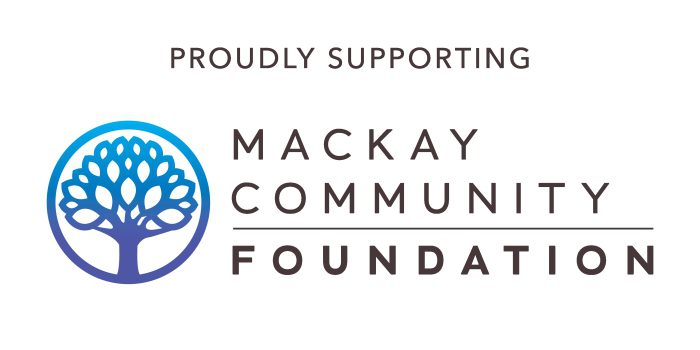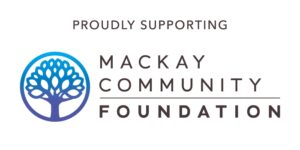 In addition to providing support for the Mackay Community Foundation, Alman Partners and our team are committed to supporting our local community wherever possible. We endeavour to cover a range of initiatives including the arts, youth education and sport.
We have supported the following major events and organisations:
Supporter of the Mayors Charity Ball 2019
Major supporter of the Mackay City Centre Easter Carnival 2018
Major supporter of Whitsunday Voices Youth Literature Festival 2005-2010
Major supporter of Artspace Mackay 2004-2006
Major sponsor of Mackay Golf Club since 2002
Premium supporter of the Mackay Community Foundation since establishment in 2003
Community Recognition and Support
2022 BoQ Mackay City Charity Golf Day (AP Direct Invest)
2022 Cancer Council: Biggest Morning Tea
2022 Saints Netball Club Mackay Inc.
2021 Salvation Army: Christmas Appeal
2021 Cancer Council: Daffodil Day
2021 Cancer Council: Biggest Morning Tea
2020 RACQ LifeFlight: Run to Rescue Fundraiser
2019 Drought Angels
2019 Jeans for Genes Day
2019 RSPCA: Bring your Dog to Work month
2018 Uniting Care: Adopt a Family Christmas Appeal
2018 Qld Cancer Council Morning Tea
2012 George Street Neighbourhood Centre: Adopt a Family Christmas Appeal
2012 Steve Lowry was awarded the 'FPA Future2 Community Service Award for Queensland' for his commitment and involvement in the Mackay Community Foundation and ongoing education for the community in Financial Planning
2012 Pioneer Valley Relay for Life
2009 Australian Red Cross: Club Red sponsorship
2008 Scott Alman was awarded the 'Qld Regional Service Award' as part of the Qld Regional Achievement & Community Awards
2008 Leukemia Foundation: BMA 5km Corporate Challenge sponsorship
2008 Childhood Cancer Support Inc.: 68km Row-A-Thon Dutton Park Rowing Club sponsorship
2008 SIDS & Kids Qld: Moranbah Police Charity Golf Day
2006 Art Is In Regional Arts Awards in recognition of business arts partnership or sponsorship
2006 Mackay City Council Heritage Award for the restoration of the Customs House building
2005 Philanthropic Award from Mackay City Council and Artspace
Presenter of the Dollarsmart Financial Literacy Program to Year 11 students in Mackay and surrounding districts
Get Started Today
Contact us for more information on our financial services.
We will get back to you shortly.
"Successful investment is about managing risk, not avoiding it."
"A clear vision backed by definite plans, gives you a tremendous feeling of confidence and personal power."
"When your values are clear, your decisions are easy."
"Financial education is more valuable than money."
"When you have confidence, you can do anything."
"A good financial plan is a road map that shows us exactly how the choices we make today will affect our future."
"More important than the how we achieve financial freedom, is the why. Find your reasons why you want to be free and wealthy."
"Real wealth is about freedom."
"Sometimes the smallest step in the right direction ends up being the biggest step in your life."