With an overwhelming response from our clients this year, the AP Bear Photo of the Year Award goes to:
Graham & Bev Hampton – Congratulations!
Keep an eye out on the post for your prize.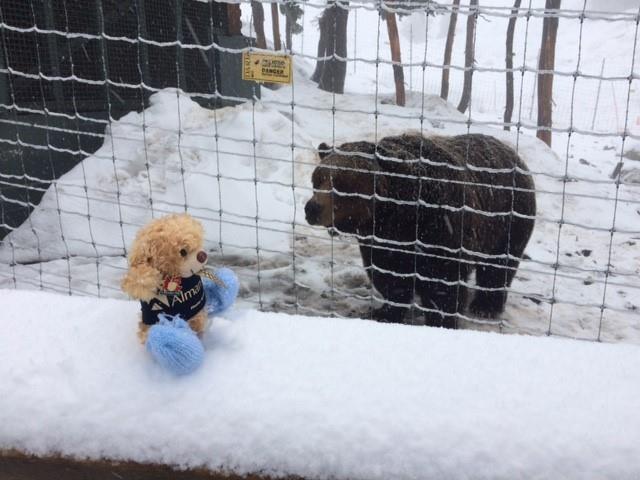 AP Bear catching up with a cousin in Canada.

Visit our Facebook page to see more of AP Bear's adventures.
We look forward to seeing your adventures in 2018!
If you are planning on taking an exciting adventure, don't forget to contact our office for your very own AP Bear.