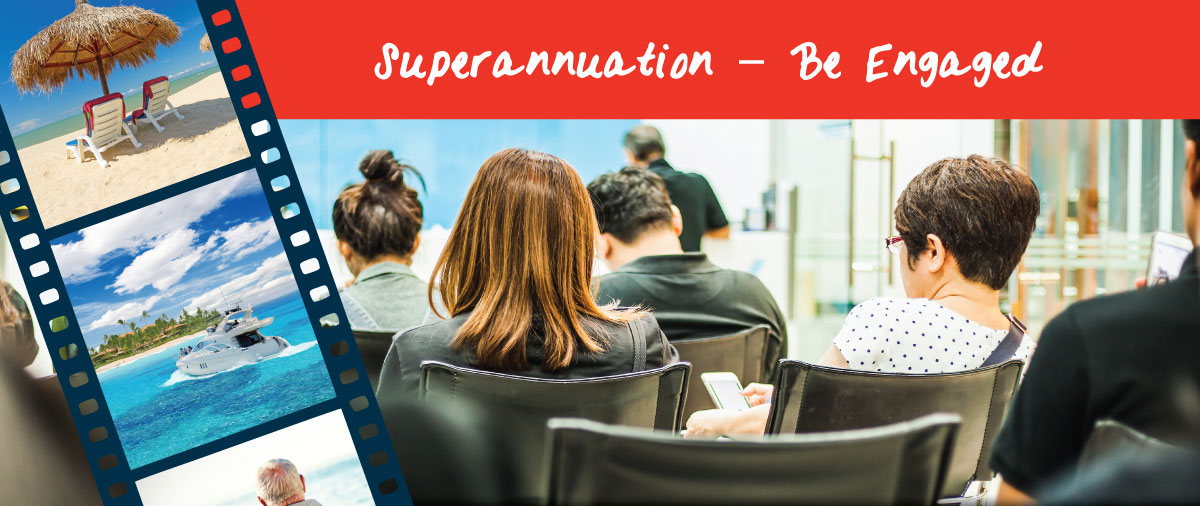 Superannuation
Alman Partners provides comprehensive superannuation advice. We offer expert guidance on:
Superannuation
Self-Managed Superannuation Fund (SMSF)
Retirement Planning
Age Pension
Centrelink Benefits
Transition to Retirement Pension (TRP)
Superannuation in Australia
Australia's near $3 trillion in superannuation savings is a remarkable national achievement. It's especially remarkable when you consider that this massive savings pool is owned by a nation of just 25 million, making our superannuation system the world's fourth-largest pension market.
A combination of superannuation, non-superannuation savings, and targeted aged pension explains why Australia's national debt is comparatively small by developed country standards. Our debt to gross domestic product (GDP) stood at around 42% in 2018. Compare this to the GDP in other countries – Japan's stood at an eye-popping 235%, Italy's at 130%, Canada and the UK at 86% each, while the United States registered 105%.
Despite Australia's massive pool of superannuation savings, it's a sad reality that too many people go into retirement with super balances that are insufficient to ensure reasonable living standards. Another reality is that too many Australians are disengaged from superannuation. For many Australians, especially those in their twenties and thirties, superannuation is "out of sight, out of mind."
It's not until people approach retirement that superannuation enters their consciousness and it's estimated that 50% of Australian workers have some level of lost super.
Self-Managed Super Funds
Self-managed superannuation funds (SMSFs) are extremely popular in Australia. This structure transitions super from "out of sight, out of mind" territory, to "it's my money and I'm in charge" territory. SMFSs are especially prevalent among self-employed people, business owners, and those with high superannuation balances.
However, a few things need to be kept in mind when it comes to SMSFs. Firstly, have realistic return expectations. People can be frustrated with returns from fund managers, but DIY investing doesn't necessarily deliver better returns.
Investing is a full-time commitment and keeping abreast of financial markets can be challenging. The temptation to play it ultra-safe with conservative investments can be as damaging to the goal of achieving good long-term returns as reacting to every market twitch.
Here are the pros and cons of SMSFs:
Some Advantages of SMSFs:
Many business owners hold their business premises in their SMSFs for tax-effectiveness, asset-protection, succession planning (for family enterprises) and security of tenancy.
Ability to quickly buy or sell assets: SMSF members can instantly change their investments and/or the asset allocation of their portfolios.
SMSFs enable members to invest in a way that is generally not available in most large super funds. For instance, SMSFs can hold direct property, unlisted shares, artwork, and other exotic or not-so-common investments.
Cost cutting potential. SMSFs with larger balances – say, above $1,000,000  – may have lower fees than many alternative retail super funds.
Some Disadvantages of SMSFs
You're in charge. If you set up a self-managed super fund (SMSF), you're held responsible for complying with super and tax laws. These laws can be extensive and complex. An SMSF must be run for the sole purpose of providing retirement benefits for members or their dependants. Don't set up an SMSF to try and get early access to your super, as this is illegal.
Operating your own SMSF is time-consuming. By contrast, a large fund takes over all the administration and many of the day-to-day investment decisions – working within your asset allocation or investment choice.
Need for investment knowledge. Ideally, SMSF members should have a much more thorough understanding of at least the basics of sound investment practices than members of big funds.
Penalties for non-compliance. The ATO, as a regulator of self-managed super, has the power to remove a fund's complying status, unleashing a tax shock.
Risk of poor diversity. Some SMSFs are established specifically to buy a single asset. This means the fate of the fund is tied to the performance of that asset.
High costs for smaller balances. Before setting up an SMSF, members should compare its likely costs with those of retail super offerings. SMSFs with small balances are generally not nearly as cost-effective as large retail funds.
Whether a self-managed fund is a financially feasible option for you will depend on your investments, the expected level of future contributions, the size of the existing balance, and the cost of gaining professional financial assistance.
For more super advice and information on SMSFs, please contact Alman Partners today.
References
1 https://www.superannuation.asn.au/resources/superannuation-statistics
2 http://worldpopulationreview.com/countries/countries-by-national-debt/
3 Ibid
4 https://www.etax.com.au/lost-superannuation/
5 https://www.ato.gov.au/about-ato/research-and-statistics/in-detail/super-statistics/smsf/self-managed-superannuation-funds–a-statistical-overview-2015-2016/?page=2
6 Ibid